As with most good deals, these do not last long!!!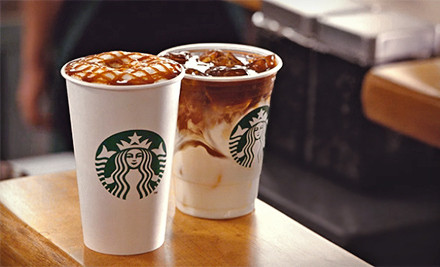 I am loving me some Starbucks lately! Today I used a coupon that they sent me with My Starbucks rewards for a tall carmel machito, and redeemed an earned reward, and got B a water with Strawberries added.
My total: $0.60
Yup!
Oh and at WALGREENS, this week, only through Saturday, the jars of Starbucks iced coffee milk are $0.99 and you get a $0.99 coupon back!
Go get 'em!!!